OVERVIEW
With a solid position in the market and a strategic advantage as a leading Sharia compliant investment company, KFH Capital is widely recognized as amongst the-best in-class in providing financial services to its clients.
Since incorporation, we have successfully executed more than US$ 60 billion worth of transactions in the debt capital markets, loan syndication, project finance, M&A, and debt restructuring space.
KFH Capital goes beyond traditional investment banking and deal advisory. Our team is committed to providing senior-level attention and strategic guidance to our clients. We leverage a network of local and regional debt and restructuring experts to provide financial, strategic, and operational solutions to enhance our clients' revenue and profit.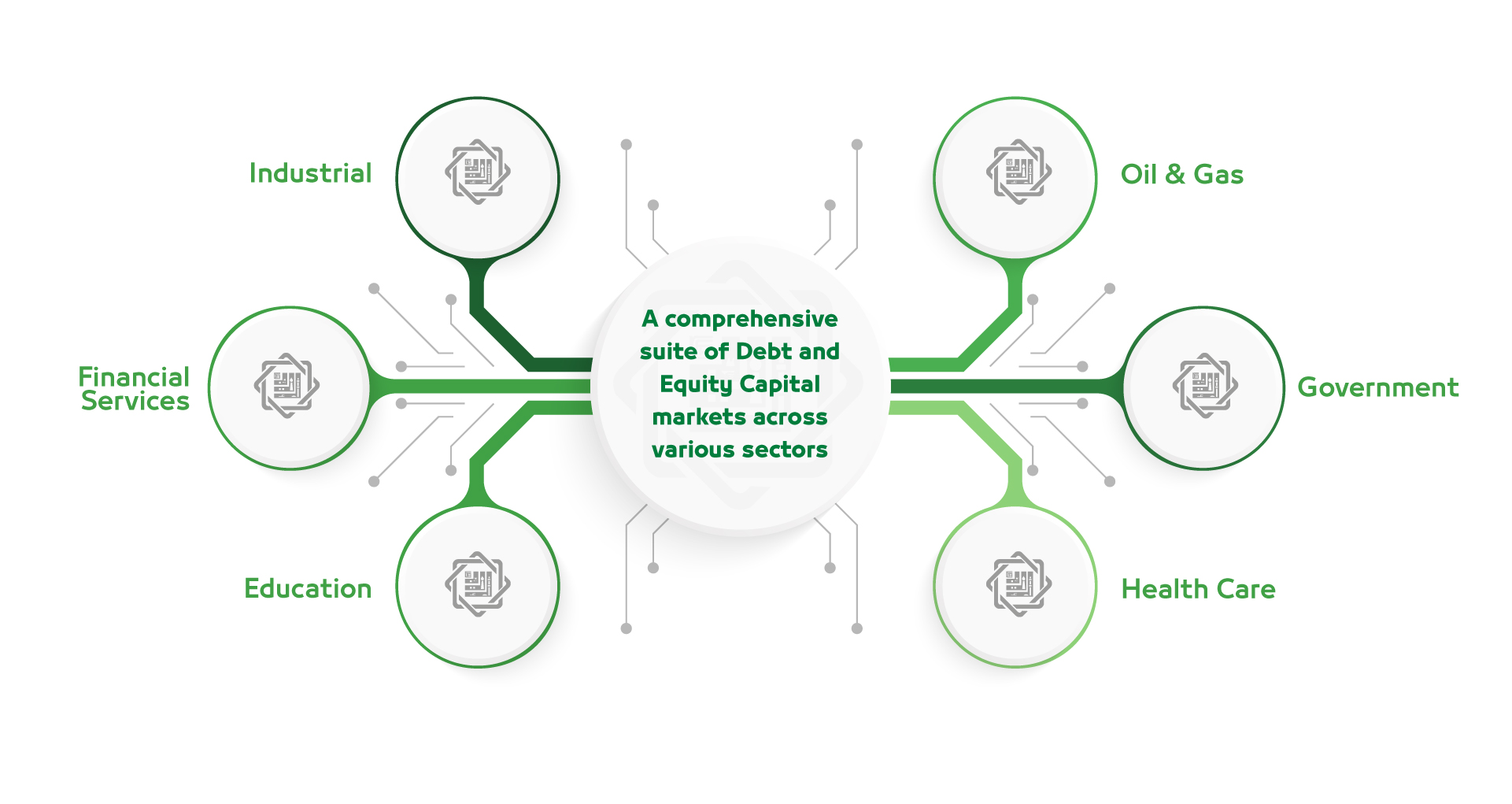 OUR COHESIVE INVESTMENT BANKING PLATFORM CONSISTS OF TWO MAIN SERVICES:
DEBT CAPITAL MARKETS AND EQUITY CAPITAL MARKETS